I have been visiting Frinton, in Essex for more years than I care to remember. Probably around 45 years actually.
Parking has always been free along the sea front and continues to be with the beaches stretching a long way towards Clacton and Walton and beyond.
It's fantastic and I love it.
When we bought our Moho around 3 years ago, we slept overnight there quite a few times and last year a PCSO said that residents didn't like moho's, so could we kindly not stay.
We weren't staying anyway but the nice PCSO did say that she finished at 10PM so no one would check after anyway. B-)
Well, this year the parking signage has changed, as attached.
This year they don't want you parked on that side of the road at all, but the other side of the road is fine. No restrictions as far as I saw.
Not sure why I took the weird angle of someone else's car but our van was parked on the opposite side of the road.
So if you planned on a visit to Frinton on sea in a moho and expect to park on the grassed side. DONT.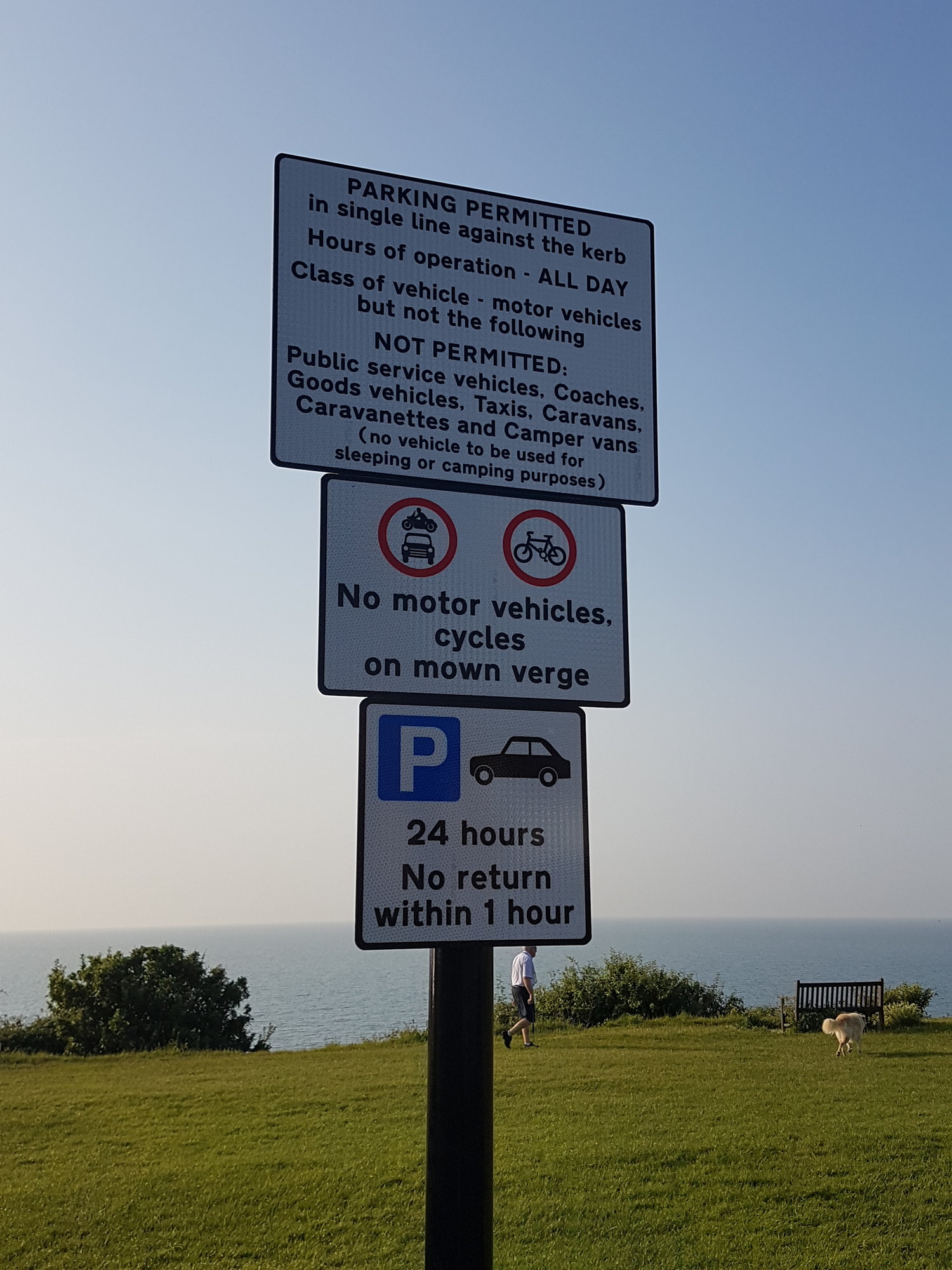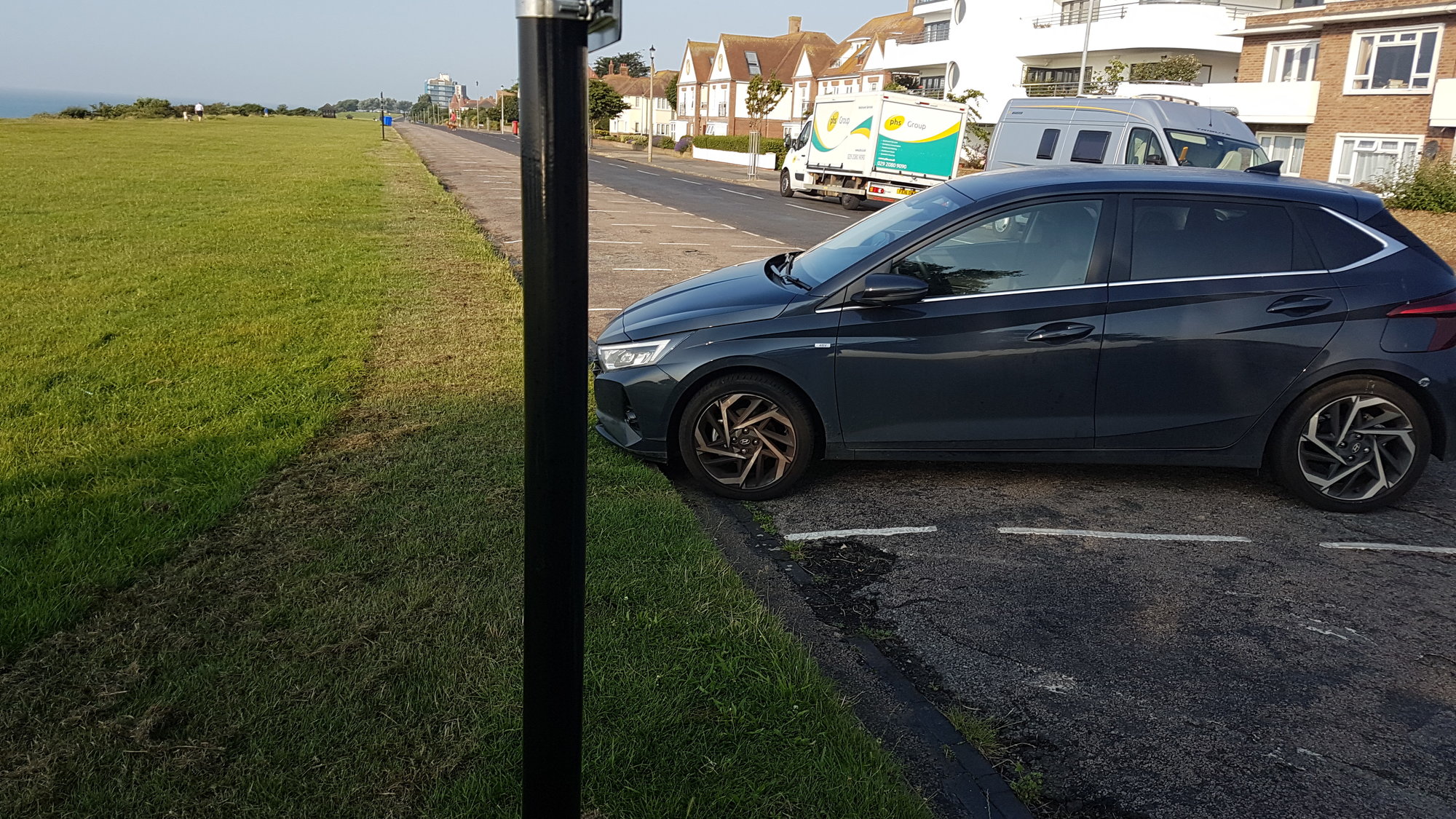 photo in such a strange way,