Posts

12,063
Likes

22,209
I doubt there will be any takers for these but there you go.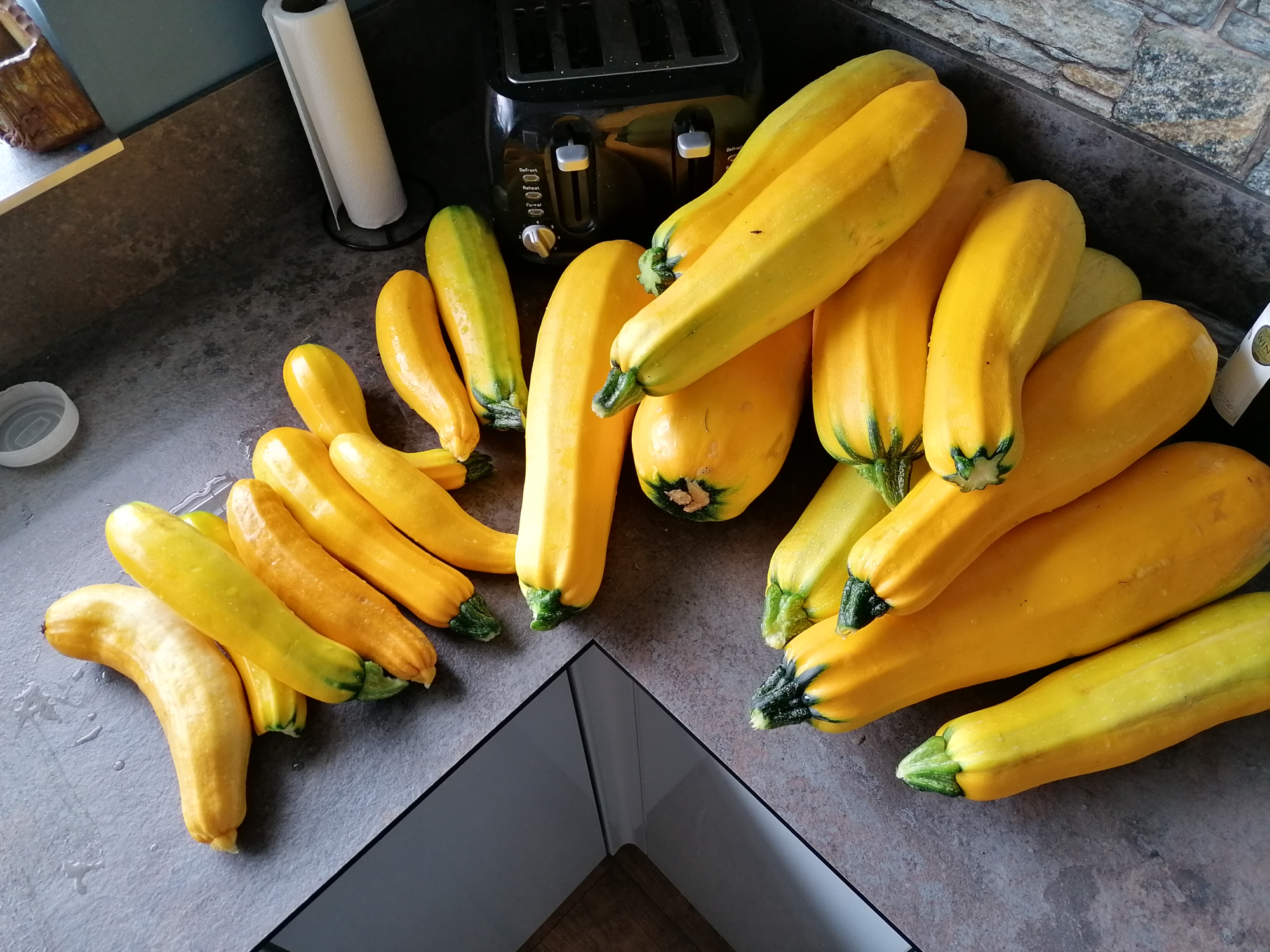 Approx 50lb of organic courgette/marrows.
We have been away for approx 10 weeks with just a short visit back home, we told all our neighbours to help themselves to any veg. This included broccoli, cauliflower, sugar snaps, pak choy, celery, garlic and the above, pictured..
We came back to the brocc, cauli, pak choy and celery all gone to seed and not a single veg had been taken. I would rather they had taken the lot than see them go to waste.
I have made gallons of courgette/marrow soup, chutney and some baked stuffed marrows. Now, I am sick of the sight of them so unless someone wants to pick them up, they will be composted - unless someone can come up with a novel use for them.
Please don't send recipes as I would rather ram them up Russell Brands backside than make anything else with the ruddy things.
I am not inclined to offer them again to the neighbours either.